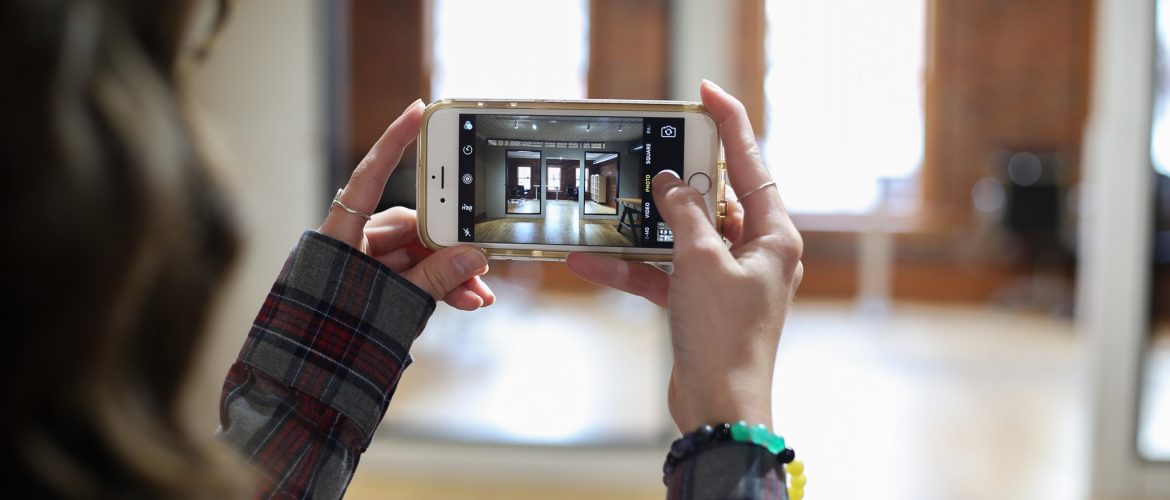 What's Happening at Hark
Author:
Francesca Genello
January was a busy month here at Hark. We finalized the build-out of our offices and have been settling in with new desks, a beautiful conference table, and some nifty plants. Our new window views of College Street kept us cheery while we watched the snow and temperatures fall over the last month. Ringing in the New Year with new resolutions, new clients, and new site launches made the 2017-2018 transition even more amazing. Here's what's been happening at Hark:
Site Launches:
Otis Spunkmeyer
It was a challenge for the whole team to work on this site and not devour cookies daily. Do you see those ice cream sandwiches? Otis Spunkmeyer tasked Hark to help in elevating their brand by targeting a younger audience and parents. The goal was to create a fun environment where young families could engage with the brand online and gain additional information about what makes Otis so delicious. We increased the energy on their site by pushing their existing brand color palette to include brighter, more energetic colors such as lime green. We introduced new textures and patterns that subtly animate as the user explores the site – such as squiggly lines that draw themselves as you scroll, falling confetti and sprinkles, and dessert images that spin while you hover. Go ahead and click through their site to view their full product line, recipes, and awesome fundraising stories, tips, and ideas.
Middlesex Bank
Middlesex Savings Bank threw us an exciting challenge with a next level security vetting process. Having already collaborated with multiple financial institutions, our developers are well versed in creating beautiful, functional websites for our banking clients. As the site was being developed we subjected it to multiple penetration tests to ensure the security of the site was top notch. This site also featured a custom branch/ATM locator app, a login form integration with 3rd-party online banking, and automatic updates of mortgage and other interest rates.
Community Barn Ventures
No, we're not talking about animals here. The women behind Community Barn Ventures believe in the power of community, hard work, and determination, and they strive to help their clients' dreams become a reality. The goal of this launch was to create a clean, modern environment where potential clients can learn what CBV has to offer. In order to highlight the many reasons one should work with them, we kept the color palette to a minimum and used ample white space to avoid distractions. The subtle rustic wood textures throughout the site tie in the community barn and give the site a friendly, creative twist. Check out their site to see what they're all about!
New Clients:
Pinsource
For over 27 years, Pinsource has specialized in designing and producing promotional, collectible and recognition items for companies large and small. Presently just in our discovery phase, we're in the learning stages of what makes Pinsource tick and how we can amplify that in the marketplace. We're currently focused on exploring color, fonts, and image treatments, and once we understand the variables, we'll move into the wireframe and design phases for a complete redesign & development overhaul of their site.
Vermont PBS
We recently worked with Vermont PBS to design and develop a digital marketing email campaign, which covered an overview of top staff picks for favorite movies and television shows of 2017. Several emails went out over the course of a week where staff members selected their favorite movie/television top picks of that year to share.
Athletx
We like to start off our Friday with an early morning boxing class at Athletx, so we're ecstatic to be welcoming Athletx back on board to establish a new brand strategy, redefine their social media presence, and build engagement via a series of videography tutorials and studio tours.
Office Activity:
The crew hit the slopes at Jay Peak for an impromptu outing one Saturday. The snow cover was minimal, the winds were high and the temperature low – but the stoke was still there.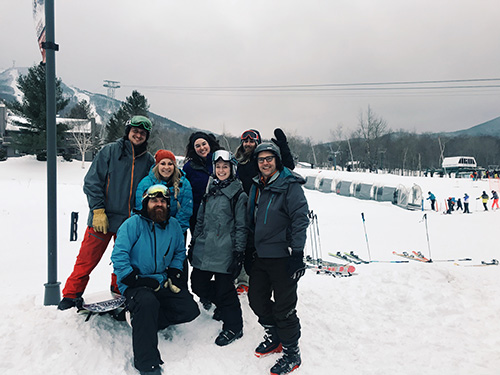 Want to learn more about how Hark can help?