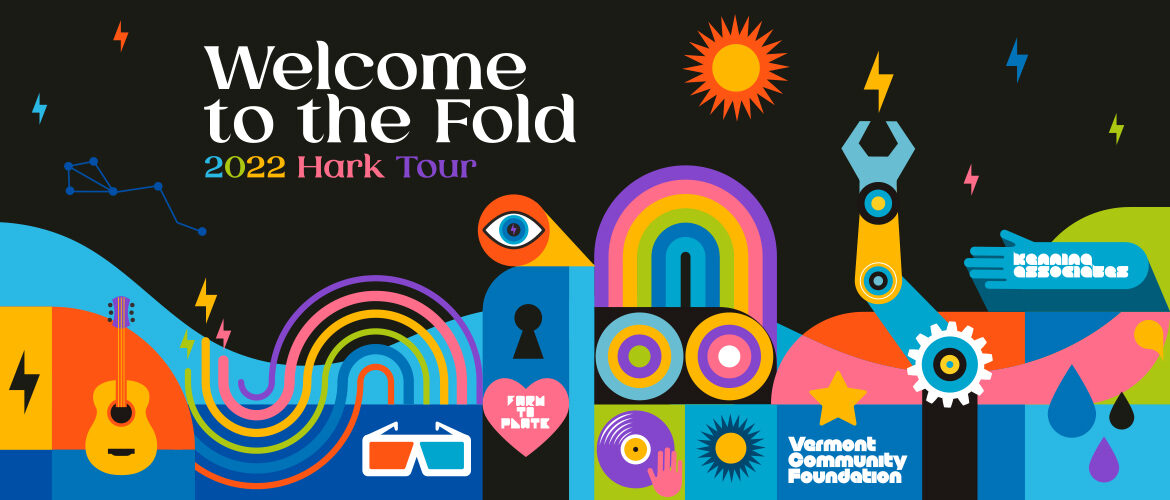 Welcome to the Fold, New Clients!
Author:
Jeffrey Harkness - Principal
We've rolled right into 2022 working with some fantastic new clients, both near and far. It's a fun mix of branding and development work- just what we like. Here's a few of our latest endeavors!!!
Kenning Associates
Fun fact: when two disparate things are put together to create a new idea, that is a kenning. (So, a "whale-road" is a kenning describing the ocean.) That is the driving idea behind Kenning Associates, leadership development firm and Hark new client.
Hark's favorite kenning is to bring together compelling design and user centric web development to help business thrive, which is what we're working on here. We're already knee-deep in re-branding work geared toward helping Kenning to fully articulate their value to clients. Their new site is also in the works!
Vermont Community Foundation
One of Vermont's most prominent philanthropic organizations, Vermont Community Foundation, worked with Hark to gain clear insights into its customers and stakeholders. Using research and one-on-one interviews, our strategy team created audience personas that represent VCF's top stakeholder types, and then created journey maps of how each one is likely to intersect with VCF at different stages of the relationship. Armed with this knowledge, VCF can be better positioned to represent their brand and meet customers where they are.
Farm to Plate
Vermont Farm to Plate is the home of the state's strategic plan for sustainable agriculture – important work in a state where agriculture is an ever-evolving sector of the economy that also keeps our beautiful landscapes open. We're excited to support this critical work with a new website that will have an updated look, make things easier to find, and improve back-end functionality for F2P and its partner organizations.
We'll keep you posted as more exciting details come to life!
Explore more posts in the Hark blog –>
Want to learn more about how Hark can help?