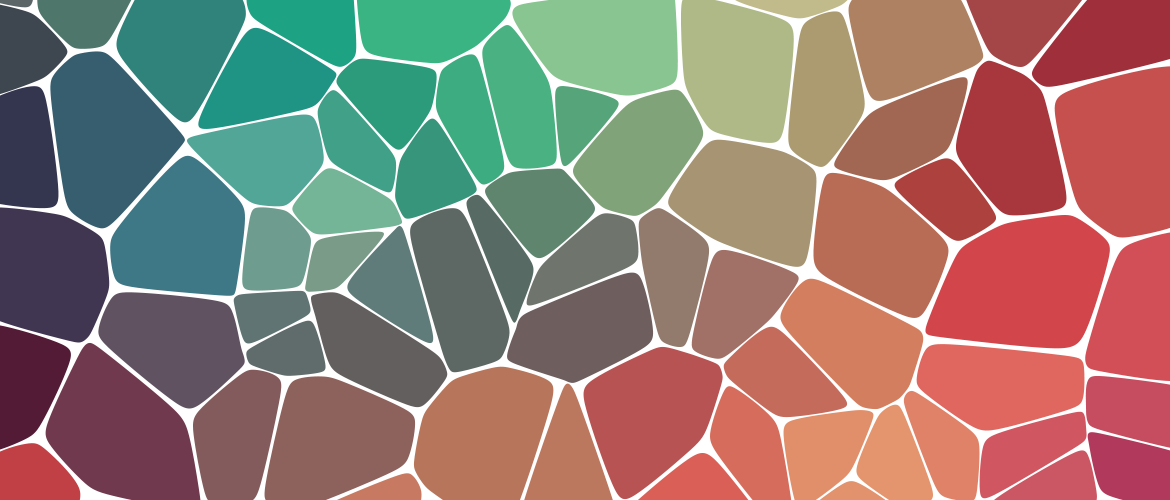 Reflections on Space. Time. Magic.
Author:
Aimee Albro - Account Director
A talk series by Luis Calderin in partnership with AIGA Vermont @ Champlain College
A few weeks ago I was able to attend a talk by long-time Burlington local Luis Calderin, hosted by AIGA Vermont. Calderin is a culture-influencer/DJ/political-campaigner/marketing-art-director/father/lifestyle-brand-expert etc, etc. He titled his talk 'Space, Time, Magic' —3 key ingredients that, for him, became a cocktail for success in both his life and career.
Michael Jager (CCO, Solidarity of Unbridled Labour), a long time friend and former employer of Luis, kicked off the time with a discussion on the "Voronoid," a reoccurring pattern of polygons found in nature, most commonly known for shifting its parts to adapt to its surroundings. This is how Michael also described Luis: he is a man that walks into a room and molds himself in such a way as to make those around him more comfortable. He's allowed the major influencers in his life to affect who he's become and what he's chosen to do with his life.
What a way to be introduced.
We live in a unique, small and vibrant town. Creative, talented people are moving and staying here, and the influence of design seems to be growing exponentially by the month. It is a privilege to have so many resources at our disposal. These facts evolve naturally into questions we can be asking ourselves:
"How might I embrace rather than fear change in my life? What does it look like for me to permit the people around me to shape my creativity? How can I be adapting to my environment in order to live a life full of invitation and collaboration?"
Below are a few key takeaways from the rest of Luis's talk.
Live a relationship-centric life and let that bleed into your career

Look for opportunities to connect the creative people you know through invitatio

n; lif

e doesn't have to be a rat race. If you are invited into a project, look around you and invite 3 more. Allow your creative plans to expand and include more people and mediums. Try to pinpoint where the people around you could naturally work together and create an environment for them to do so. You never know how a connection you make today could provide opportunities for you in the future. The more people you include in your projects today, chances are, the more opportunities you'll have in the future.

ASK! your way to the top

Be willing to take the risk. If you are naturally curious about something, find the expert that lives closest to you and ask your questions. Ask how you can be a part of

their ongoing projects

. Don't let intimidation or a false sense of limitation hinder you. Rarely will you be turned away by someone if you are genuine and respectful in your approach.

Speak to what you uniquely know

and

are inspired by

Lean into your personal history

and

past

. S

peaking through story & experience will always be more compelling than trying to impress with words that are not your own. For Luis, his love of hip-hop as a teen moved him to be interested in politics as a young adult, which created a curiosity for political-art

and

design, especially within Cuba, his family's country of origin. All of that (plus a little space, time, magic) led him to one day become the marketing director

and

youth vote promoter for the Bernie Sanders campaign, focusing much of his work on the curation of political designs from artists across the country. His work helped to fuel the progressive movement during the 2016 presidential campaign. Find where your background and interests intersect with a worthy cause and let that guide your next creative project.

In Design, look to and reinterpret the past

Look for

recurring

themes from history and call them out in new

and

fresh ways. Connecting past and

present

influences broadens your audience and shows that you've done your research. If you think of design as an ongoing conversation between creatives commenting on the world around them, look for opportunities to add your unique perspective to the dialogue. Bring a cause that is close to your heart into the light by paying homage to those who have

done the work before you

; chances are, the conversation was started many years ago by a like-minded creative individual.
Moving Forward //
I want to continue to reflect on these ideas and explore how I can fold them into our studio here on College Street. In doing so, I hope that we at Hark can continue to cultivate a reputation that precedes us; one that focuses on a client as a collaborator and fellow-creative; one that seeks to tell compelling stories; and one that honors the heavy-hitter designers that have come before us.
On a personal note, I hope also to live right at the intersection of all the things I love; to one day have a title that is indefinable and lengthy; and to surround myself always with a diverse array of creatives.
-AH
Want to learn more about how Hark can help?