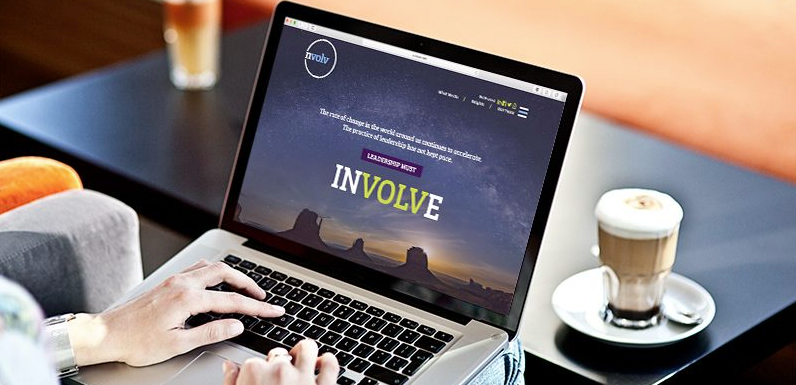 Nvolv is Live!
Author:
Francesca Genello
We really love watching our clients grow. That's why when founder, Bob Marcus, reached out about the start of his new company, we couldn't resist the opportunity to enhance their digital presence.
Nvolv was created to help leaders and organizations evolve in an increasingly connected world. By working as change strategist, process consultants, and executive coaches in large organizations such as GM, Ulta, Allstate, and Motorola, Nvolv has been able to witness the dramatic effects of a quickly changing environment. Working with a wide variety of clients, the Nvolv Team builds deep relationships and undertakes positive, complex transformations in their organizations centered around leadership and engagement.
Hark pushed the boundaries with the UX design, allowing a creative and unique site that shares the successful Nvolv story. The new site will allow Nvolv a space to share the dramatic transformations they help their clients achieve. The site was an extensive rebranding/relaunch project beginning with renaming the brand. A new logo, landing page, website, and even a complete print system stationary took shape afterwards and really helped round out Nvolv's brand.
"Hark has done amazing work for us—they are a fabulous combination of creativity, talent, and drive that delivers successful outcomes. The Hark Team was diligent in getting to know our company and what we needed to tell our story on the website. They then applied their creative magic, limitless energy, and professional work ethic to help us achieve our branding goal—an incredibly unique website that is on target with its representation of Nvolv. We truly value our partnership with Hark and look forward to working together on projects in the future." – Melissa, Nvolv.
Want to follow along Nvolv's journey? Find them on LinkedIn, Facebook, and Twitter and check out the new site here!
Want to learn more about how Hark can help?