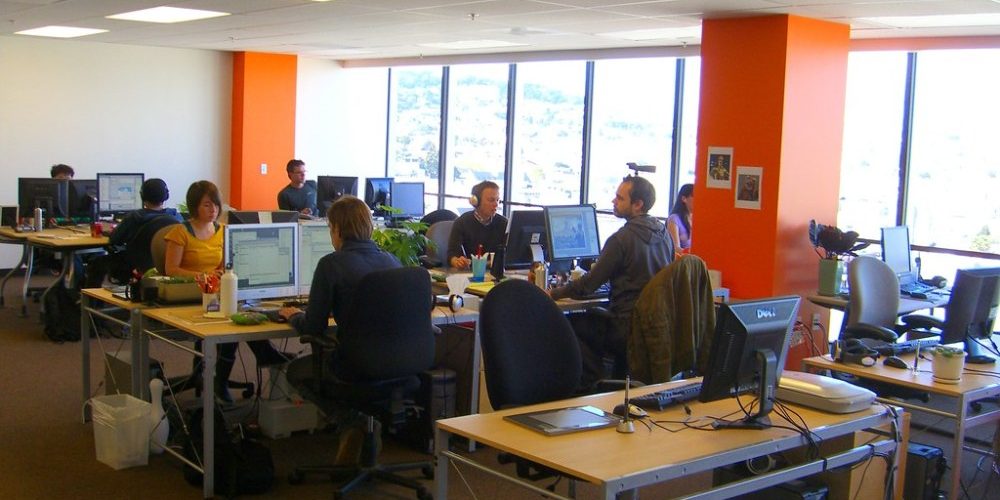 A Large or Small Agency…What's The Difference?
Author:
Aimee Albro - Account Director
Choosing between a small studio or a large corporation can be a challenge for clients entertaining the idea of starting an agency search. It is a choice riddled with emotion and often that's when the generalizations of small versus large surface. Whether it's a small local focused shop or a mega-agency with world-wide offices, each one has its areas of brilliance and each its own specific core strengths and weaknesses. In this modern age where a shop can build an arsenal of software and technology, it's difficult to tell if a finished project was created at a studio or corporation.
At Hark, we understand the challenges involved in choosing between the two. Before you commit, check out our recent blog posting on The Woo In Finding a Digital Partner, and consider some of the following characteristics of various agencies.
Small: Hungry, Flexible Risk Takers
In the world of digital media, small agencies have very little to slow them down and they run on contagious energy, creativity and enthusiasm. They seek opportunities to increase their own capacity and are committed to their work. With low staffing, employees are well-versed in a variety of skills, which makes them multi-faceted in marketing and digital media. Their goals are the client's goals and they work at a fast pace. You can count on the owner leading the initial meetings and having direct access to them throughout your project. On the flipside, deadlines can bottleneck if the agency is managing multiple projects at the same time. With the lack of ancillary staff and needless office space, you won't be paying for their overhead costs, which means a lower rate. The enthusiasm and driven attitude can overshadow their weaknesses, so make sure to dig deep and understand their capabilities upfront.
Large: Heavy With Bandwidth
A large full-service agency often sits at the top of the agency food chain. By association, working with a recognized company will add notoriety to your brand, but be aware that high-caliber agencies can often be expensive. Paying premium doesn't mean you will get the A-team working on your account either. Often, large agencies focus first and foremost on meeting their margins and deliverables. In your early discussions with them, make sure you're not being steered towards changing your direction to satisfy the agency's deliverables. Decades-old agencies are heavy with legacy skill sets and ways of doing business, so you'll have to travel at their speed. On the other hand, if you have a big project requiring international coverage and languages, a large corporation's global services are the way to go.
Regardless of Size: People and Culture
Ultimately, it is the people and culture of the organization that matters most. The chemistry and connection between you and the agency is key. Their culture and climate should speak to you and sync with how your business operates. Regardless of size, these two components will ultimately determine how effectively and easily communication flows.
Want to learn more about how Hark can help?