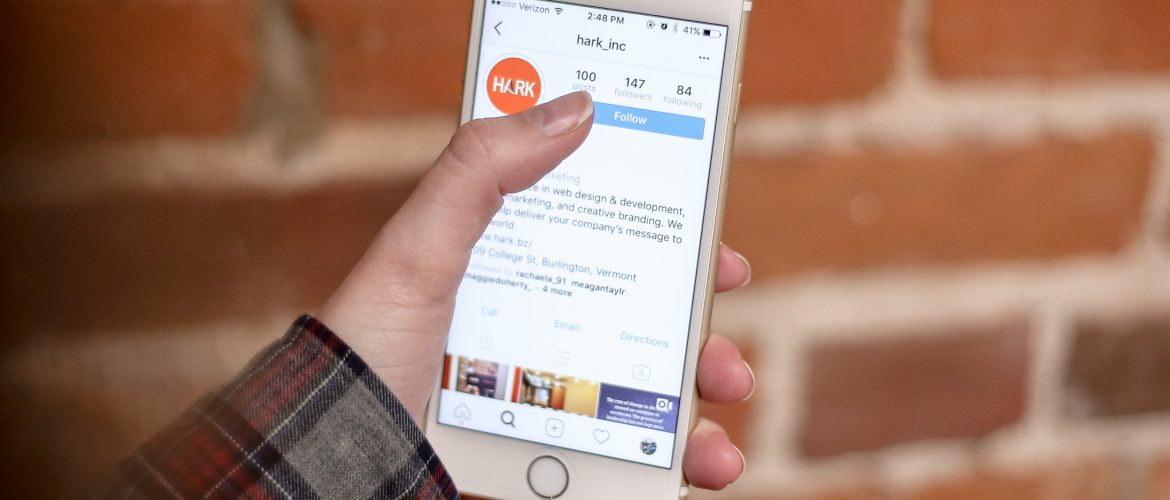 Instagram's New Algorithm and Why it Matters for Marketers
Author:
Francesca Genello
While you're scrolling through instagram, have you been wondering to yourself "why is this post from 5 days ago just appearing now"? Welp, Instagram has updated their algorithm once again. Instagram's feed algorithm is constantly changing in order to offer the best content to the most people. But in turn, this may result in you missing some Taco Tuesday deals at your favorite restaurant. So how can you make sure that doesn't happen? We're going to break it down for you.
There are six key factors that are believed to be involved in the new algorithm: Engagement, Relevancy, Relationships, Profile searches, Direct shares, and Time spent.
Engagement: The algorithm considers likes, comments, video views, direct shares, saves, story views, and live video views as types of user engagement. So, a post with more engagement is going to appear higher on your feed.
Relevancy: The order of the photos on the feed are based on the likelihood that you'll be interested in that content. The photo recognition technology used today is able to categorize photos by travel, food, lifestyle etc and uses your engagement on these categories to justify the display order by interest.
Relationships: The accounts that you interact with regularly – through likes, comments, direct shares, searches etc – will rank higher on your feed. Instagram views these accounts as "people you care about" so your best friends new selfie should be displaying relatively high on your feed as long as you're interacting on the gram.
Profile Searches: When you search regularly for a specific account, it indicates to Instagram that you're interested in their posts. Instagram will then display those accounts higher on your feed to avoid the need of having to search their account to see the new posts.
Direct Shares: Sharing a post with a friend via direct shares assists the algorithm in three ways: it shows your interest in that type of content, that account, and the friend you are sharing with. This will result in all three aspects ranking higher on your feed.
Time Spent: Being owned by Facebook, it's possible that Instagram shares some similarities with Facebook's algorithm based on time – the more time and interaction spent on a post, the higher it will rank on your feed.
This algorithm might be a little frustrating for individual grammers, but it's actually pretty great for marketers.
As the number of users on Instagram increases so does the number of posts. As much as people miss the old feed, the reality was that users would miss 70% of their feed when it was organized by reverse chronological order. But as long as you're creating relevant and engaging content, then the algorithm is actually an advantage to you. This encourages brands to be posting only their best quality content instead of posting more frequently.
Instagram has grown into a perfect visual platform for brands and agencies. The most popular feeds are filled with quality photos highlighting the products as well as images that express the brands culture and behind-the-scenes shots of latest work and accomplishments. So although the instagram algorithm might be a bit confusing and mysterious, it's a brilliant way to inspire your brand to create top-notch content and help reach more of your followers.
Want to learn more about how Hark can help?