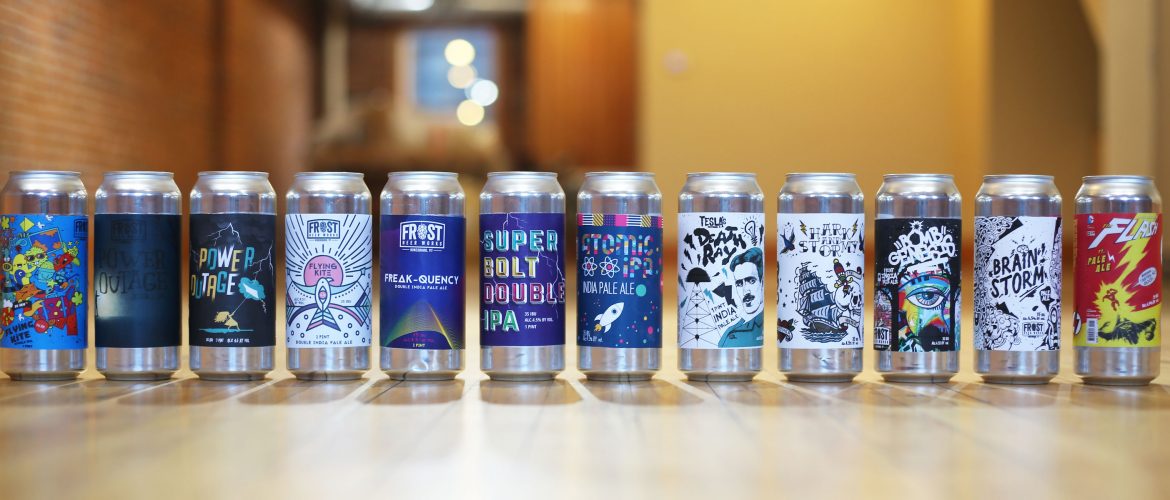 Hark's Design Team Crushes it Again, But We Need Your Help!
Author:
Francesca Genello
The Hark annual open studio festivities are right around the corner and this year we're crafting up something extra hoppy. Hark has partnered with Frost Beer Works and our designers are working diligently to create an original label that will be packaged on some of their tastiest brews to serve at the party.
We're hoping to have lightning strike twice this year with our "lightning in a bottle" inspired beer labels. Our design team got amped about the opportunity to get creative with the beer labels: "It's not everyday you get to design with total creative freedom…and design for a delicious beer! So much fun. Thank you Frost Beer for partnering with us!", stated Rachael, one of Hark's talented graphic designers.
The designs cover a variety of inspirations and have nifty titles such as Tesla's Death Ray, Hark and Stormy, Freak-Quency, and SuperBolt. "When designing our beer labels we wanted to show a range that our normal client work doesn't get to dip into. This project allowed each designer to design what they wanted with their own style…A beer label is on the bucket list for any good designer, as the blank template is open to possibilities and is quickly taking over as the new album cover", Hark's Art Director, Peter Dutile, adds.
We feel electrified with all this excitement about these labels, but we need your help! With thirteen labels designed and only two beers to cover, we can't possibly make that choice alone. Head on over to our Hark Instagram story (@hark_inc) to participate in our poll and choose your favorite label!
Want to learn more about how Hark can help?