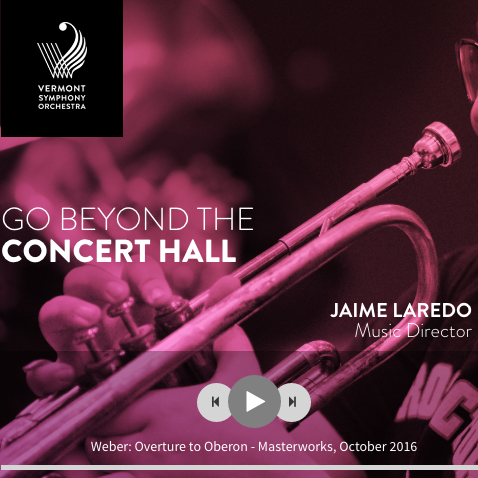 Hark and Vermont Symphony Orchestra: Working in Unison
Author:
Aimee Albro - Account Director
Hark is pleased and excited to announce their recent collaboration with the Vermont Symphony Orchestra (VSO). In concert with Executive Director Benjamin Cadwallader, implementation of Hark's online rebranding strategy is well underway with a redesigned website boasting a modern look and feel unifying all touch points for a seamless online experience. The intuitive, easy-to-navigate site appeals to the tech savvy guest without thwarting existing usage patterns valued by VSO's more traditional audience. This rollout includes a mobile friendly version and a customized digital platform giving VSO accessibility to communicate directly to Vermont's performing arts community.
Hark founder Jeffrey Harkness stated, "Working to digitally rebrand a known cultural entity like the Vermont Symphony Orchestra aligns perfectly with what we love and do best at Hark."
Why Hark? Cadwallader explained, "Following the initial brainstorming session, Hark is abreast on not only good design, but a deeper understanding of branding and its power to shift the public opinion and impressions. This was the wildly creative collaborative conversation we were seeking in our design firm search."
The evolution continues in 2017 as the Burlington, Vermont-based digital agency steers VSO toward its full potential via marketing initiatives covering tailored outreach and social campaigns, strategic event planning, and a continued visual evolution.
Cadwallader added, "We're looking at Hark to reach and engage a new category of music lover in surprising, unconventional ways, yet simultaneously retaining and energizing our historic core audiences. We also wish to tap their expertise in bolstering the VSO's social media presence."
"The design team and I are excited continuing our work with Ben's vision and VSO. We are poised and at the ready to flex our creative muscles and bringing our combined ideas to life," stated Harkness.
The Vermont Symphony Orchestra's website has been launched and can be accessed at www.vso.org.
Want to learn more about how Hark can help?