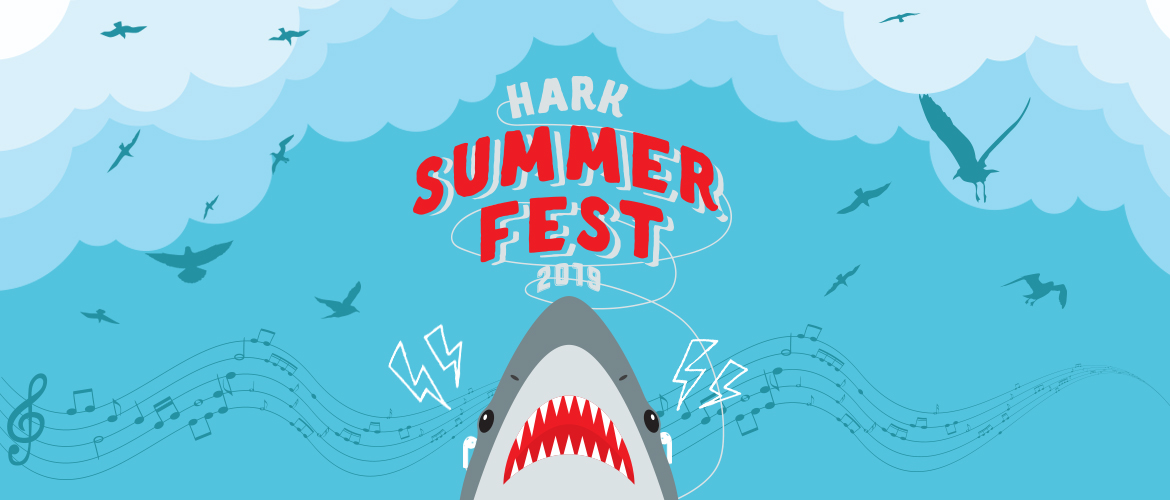 Hark #SummerVibes
Author:
Aimee Albro - Account Director
Sun's out, fun's out at Hark this summer!
Summer in Burlington means sunny skies, cool breezes, and weekends on the beautiful waterfront neighboring Hark Headquarters. As the days get warmer, the Hark team is getting stoked for summer fun in the sun as we gear up for #HarkFest2019. 
Want to get in on our #SummerVibes? Here's what's on our Spotify playlist this summer: 
Jeffrey Harkness – Principal: Sandra Monica (Rayland Baxter)
Aimee Newman – Director of Client Services: Kids in America (Kim Wilde)
Peter Dutile – Art Director: Feel Me Flow (Naughty By Nature)
Chris Egner – Lead Developer: Sunny Love Song (Bob Mould)
Kylie Halpin – Director of Digital Marketing: Archie, Marry Me (Alvvays)
Alison Logan – Health Communications & Marketing Strategist: Dance Yrself Clean (LCD Soundsystem)
Rachael Alling – Senior Designer: Africa (Toto)
Olin Davis – Developer: Dreadnaught (Icicle)
Joe Mester – Developer: Woman (Wolfmother)
Mari Caminiti – Junior Designer: Harmony Hall (Vampire Weekend)
Bill Patton – SEO & Digital Advertising Strategist: Sultans of Swing (Dire Straits
Kate Springer – SEO & Digital Marketing Intern: Walking on Sunshine (Katrina & the Waves)
Want to learn more about how Hark can help?