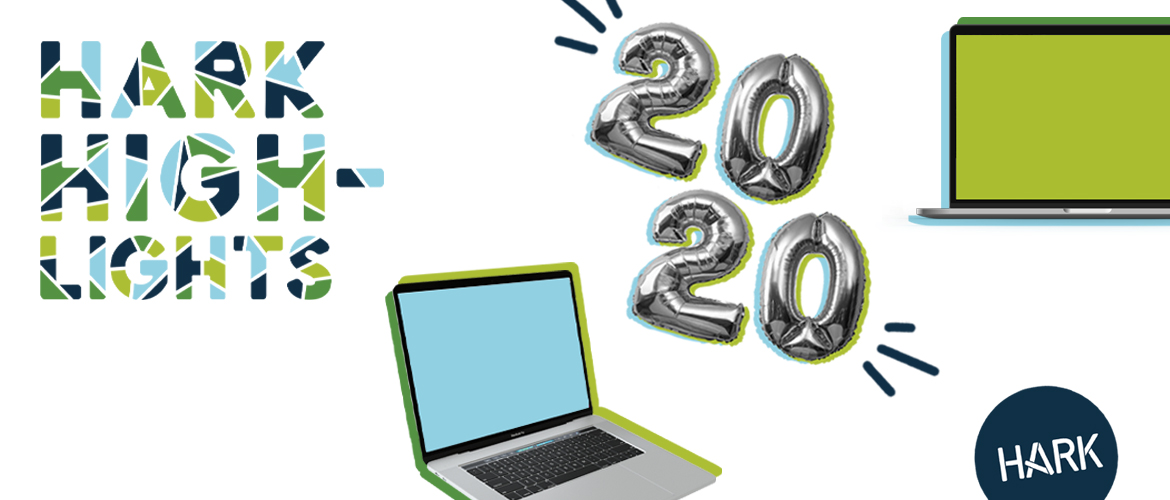 Hark Highlights – Winter 2020
Author:
Aimee Albro - Account Director
Hello from the Project Management team at Hark! We're already in the thick of winter 2020 and we're very excited for our lineup of upcoming projects and thrilled to see some projects from 2019 taking flight.
Project Launch Pad
We hit the ground running in January by launching two prominent projects remaining from 2019:
The Vermont Bond Bank (VBB)'s new Drupal site launched back in November 2019, but one of the core functionality pieces was planned for a Phase 2 launch. VBB's Loan Database was a clunky, antiquated directory of loans, where the user would choose from a lengthy list of links to find the loan information they were looking for. Our creative team dreamed up a simple, streamlined design to make the loan database more user friendly and match the updated aesthetic of the Drupal site. The development team then took that sleek design and built a robust, searchable custom module in React, which makes the search especially speedy considering the amount of data it sorts through. VBB was a project manager's dream to work with – not only doing all their homework on time, but also being truly delighted at the technology we were building for them.
Another exciting recent launch is TrueCommerce's US site, which is the final site to be launched in a project that consisted of four regional site builds; United States, United Kingdom, Denmark and a French-specific UK version. This long-term project was a unique one in the Hark studio because almost every Harker rolled up their sleeves and pitched in. From design, to content migration, to development, cross- browser testing, and, of course, project management, this project required all hands on deck! The sites might be launched, but our relationship with TrueCommerce will continue through ongoing support for all four sites. It's exciting to see that our small but mighty Vermont studio can support an international company with multiple websites.
On deck for launch we have a powerful campaign for Porter Medical Center that promotes women's health through storytelling, an artistic overhaul of Burlington City Art's website, a sleek design upgrade for our longtime client Alogent, and a fresh logo and website for University of Vermont's Center on Rural Addiction. So much to do, so little time!
Studio Happenings
Our SENSE-ational Celebration went down in December with no major casualties (unless you count our fearless founder tearing it up on the dance floor). The theme carried through the evening with aromatic cocktail sprays, a shimmering gold room, and a custom multi-dimensional projection to stimulate the senses. If you haven't made it to one of our fabulous open studio parties, you need to make it a priority this year!
Our too-cool-for-school Art Director, Peter Dutile, has been letting some creative energy out on our newly painted blackboard wall. His latest chalkboard scene depicts an epic battle between a sea monster and aliens. Check it out while you can, as he already has plans for a new design.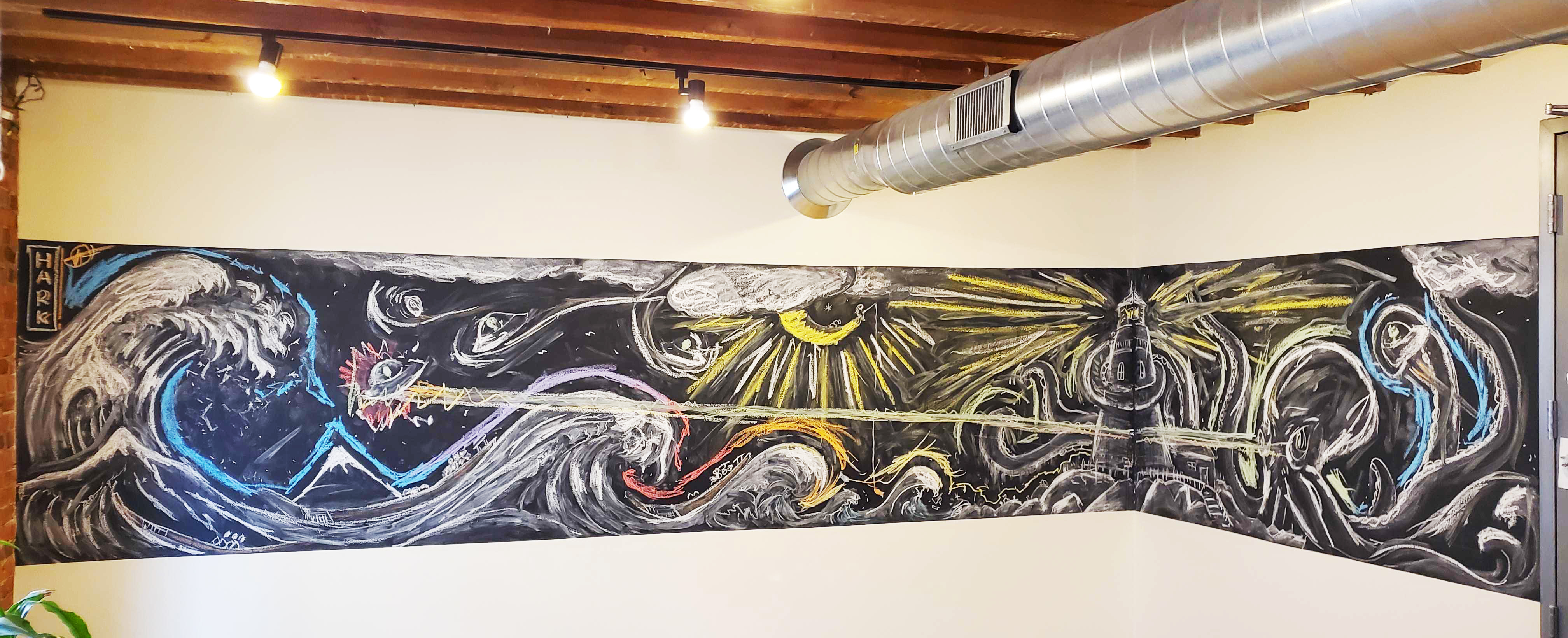 Hark Gives Back
Every year, we send the friends of Hark a holiday gift. This year, we decided instead of spending money on something that may either collect dust on your desk (or potentially in the rubbish), we would take that money and give it back to the community we love! Being democratic, we decided to let YOU decide where the money went. And, being the website gurus that we are, what better way to let you decide than through an interactive landing page? Thank you to everyone who entered their charity of choice – in the end we ended up donating to 12 charitable causes, including School Lunch Programs, the Australia Wildfires, National Parks Foundation, and Ocean Cleanup. Doesn't that give you the warm fuzzies?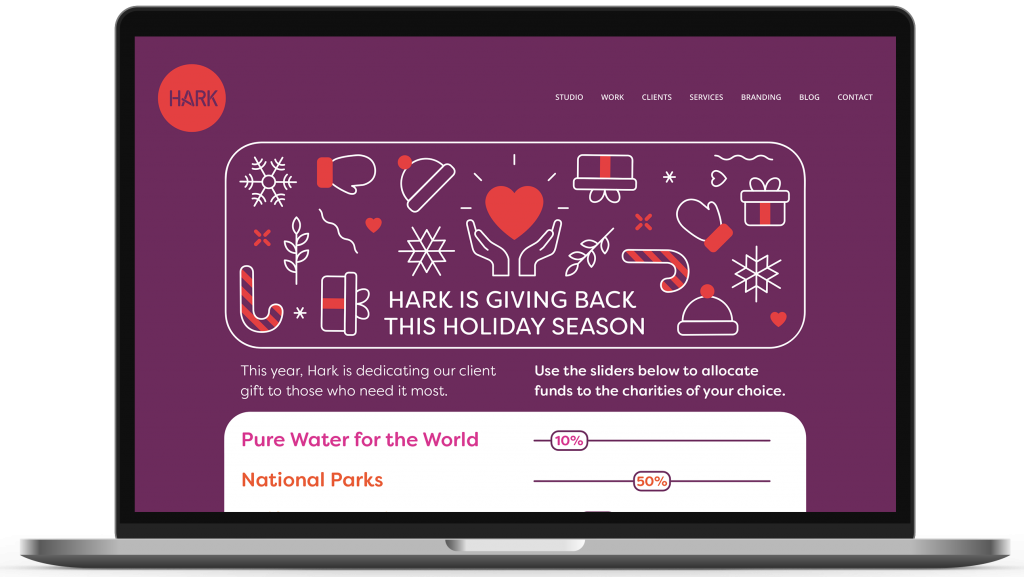 Recent Awards
We're stoked to hear back from the esteemed judges at the Vega Awards that Sisters of Anarchy Ice Cream won a Vega Digital Centauri award for design of their new ice cream slinging and sister singing website. This site launched back in August and features a unique, illustrative style graphics for each of SOA's equally unique and delicious flavors. Congrats to the design team for thinking outside the ice cream cone on this one!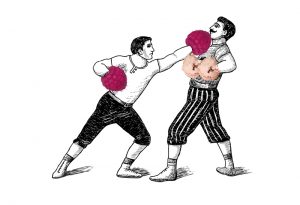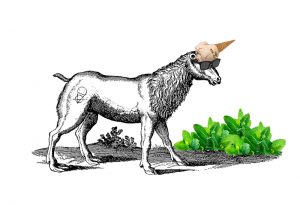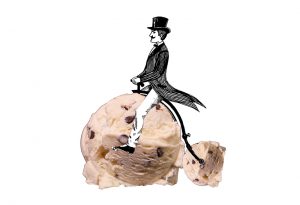 Explore more posts in the Hark blog –>
Want to learn more about how Hark can help?