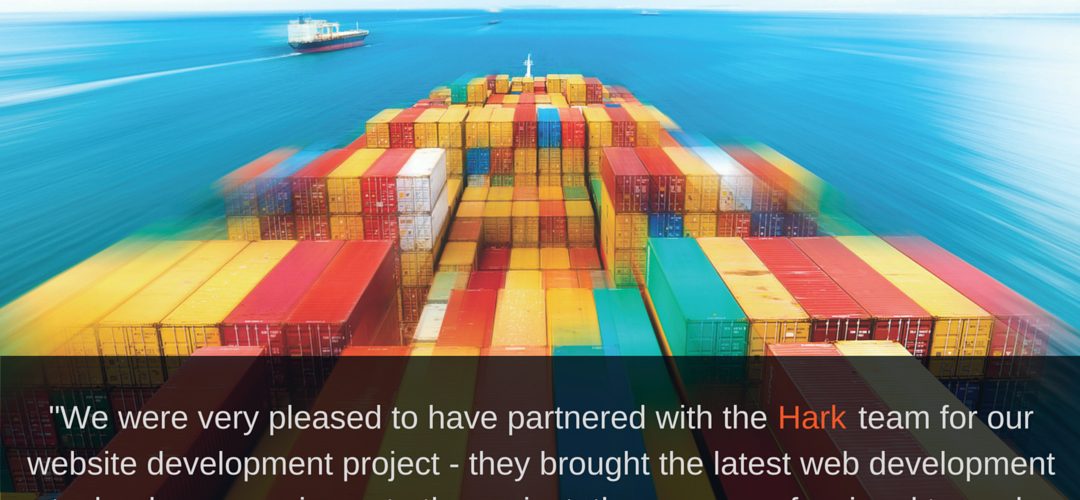 Hark Debuts New 4SIGHT Website
Author:
Aimee Albro - Account Director
BURLINGTON, VT –
Hark has announced the debut of 4SIGHT Supply Chain Group's new website and modern digital presence. The developers at Hark have been working diligently with 4SIGHT to create a website that would display their strengths and effectively showcase their talent.
"We were very pleased to have partnered with the Hark team for our website development project," says Frank Camean, the President and CEO of 4SIGHT Supply Chain Group. "They brought the latest web development technology experience to the project, they were professional to work with, they met all of our key timeline dates and milestones, and we worked alongside each other from conceptual design all the way through deployment."
The website features intelligent design combined with structured content and highly organized resources for their clients, prospects and partners. The site provides easy-to-navigate pages, and industry-specific information. Produced with current industry trends in mind, it is compatible with up-to-date browsers and mobile devices.
"We were fortunate to be able to partner with 4SIGHT to collaboratively bring their vision for the site to life," says Jeffrey Harkness, founder of Hark. "When we engaged on the site, we came to understand that it was more than simply launching a new site – it was also essential to articulate who 4SIGHT was to the marketplace."
The website has been officially launched, and can be accessed at www.go4sight.com. With the site online, 4SIGHT and Hark will commence post-launch operations.
"We are looking forward to continuing our relationship with Hark as we prepare for future enhancements to our website and building a long-time, trusted partnership," says Frank Camean.
ABOUT HARK
Founded in 2009, Hark has since strived to bring creativity and passion to each company – both large and small – to help them stand out in the current crowded digital marketplace. Ranging from full-scale web design and e-commerce implementations to corporate branding solutions and microsites, Hark has always delivered creative, impactful solutions for the most challenging design and marketing projects. For more information, visit hark.bz.
ABOUT 4SIGHT SUPPLY CHAIN GROUP
4SIGHT specializes in supply chain consulting, engineering and information technology. 4SIGHT professionals average more than 19 years of experience helping companies across all industries solve their distribution, fulfillment and transportation challenges. As a testament to the value their clients place on expertise, experience and integrity, 4SIGHT has received multiple industry awards. For more information, please email in4mation@go4sight.com or visit www.go4sight.com.
Want to learn more about how Hark can help?