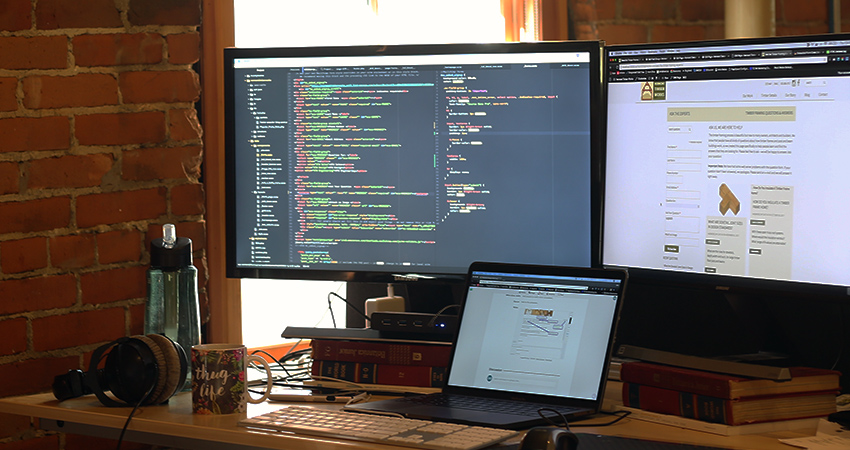 Hark Announces Successful Completion of Server Upgrade
Author:
Meagan Bronson
| April 26
Hark has completed the final upgrade of their entire hosting platform featuring full redundancy and robust scalability to accommodate their clients' current and future hosting needs.
Prompted by higher traffic, potential security breaches, and greater uptime requirements, the new host service provides greater performance, reliability, security, and scalability. Hark's diverse and expanding client portfolio encompasses intel-sensitive organizations such as financial institutions and government agencies requiring extra precautions against external cyber threats.
"The decision to upgrade our entire host environment was a necessity. The web is seeing sophisticated, tech-savvy, and organized breaches. We wanted to create a secure infrastructure that keeps our clients' sites as safe as humanly possible," stated Hark Founder Jeffrey Harkness.
The new cloud hosting option includes dual redundant CentOS web servers behind an HAProxy load balancer. In the event of server failure, the load balancer automatically sends traffic to the other web server, resulting in nearly 100% uptime. Should traffic levels exceed capacity, additional redundant servers can be added immediately. Varnish caching may also be added for even greater performance gains.
The new hosting platform includes added security defenses, including a Juniper SRX240 hardware firewall to block unwanted traffic and a Radware DefensePro hardware appliance to detect and mitigate DDoS attacks in real time. The nightly full-server backups ensure minimal loss in the instance of external threat.
The new server is in full operation and ready for client migration. Hark is pleased to provide its clients with piece of mind and the option to expand their website. For more information, please contact Hark.
Want to learn more about how Hark can help?