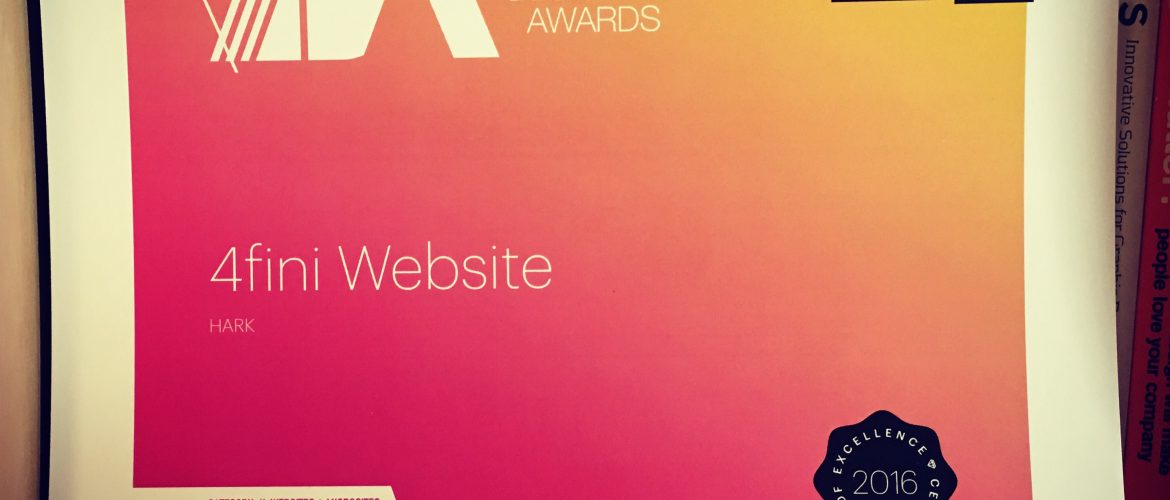 AIGA Award!
Author:
Aimee Albro - Account Director
We're honored to have received Vermont AIGA's award for Web Design and Development for our work on 4Fini's website!! 4Fini is a premier live event production company and brand strategy firm whose events have included Warped Tour, Country Music Throwdown and Lolapallooza. We're always excited to work with partners whose message we believe in and are grateful the opportunity to help 4Fini amplify theirs!
Want to learn more about how Hark can help?