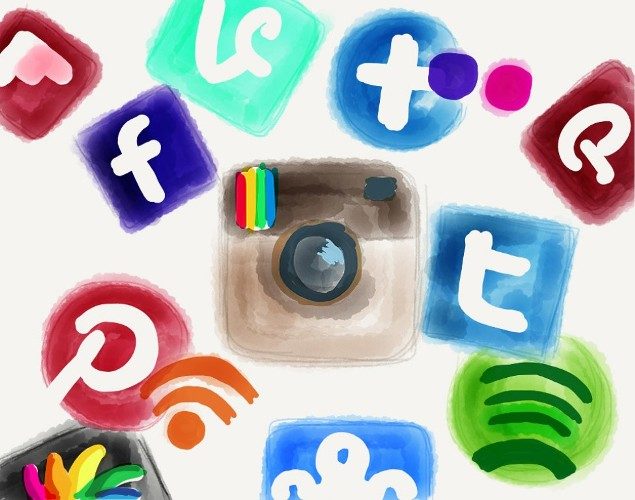 5 Ways Social Media Will Empower Your Business
Author:
Patrick Lemay
Social media has quickly become an essential tool for marketers and businesses to reach the nearly 2.3 billion active users. According to Pew Research Center, the number of American adults who use social media has rapidly grown from 7% in 2005 to 65% in 2015 (the graph below displays this much more clearly). Yet, many businesses still consider it an afterthought in their processes, and don't understand the benefits it provides, or the potential reach it has. However, with the information within this blog post and some of your time, you will be able to play ball and manage your social media like a pro.
---
1: Audience Knowledge
Social media provides a platform for people to reveal information about themselves that is normally unavailable. Thus, as a marketer, it gives you the power to learn all about your audiences, expand upon that knowledge, and even specially target them for specific campaigns or product releases. Through Facebook, Twitter, and Instagram Ads, there is even more customization on the specific kind of person you want to see your ads. These can be valuable tricks in maximizing your ROI in the hands of a skilled digital marketer/social media manager.
2: Lead Generation
Facebook (and soon Instagram!) features a call-to-action button, which lets users quickly and easily complete a myriad of actions that you choose, from calling your business, to booking an appointment, or even playing a game. This can help streamline the process of converting social media followers and users into web traffic and leads. Amazingly, studies show that leads gained via social media have a 100% higherlead-to-close rate than traditional, outbound marketing. Combining a professionally polished page, engaging content and a well-researched plan, this can result in an influx of leads into your businesses for future sales and customers.
3: Web Traffic & SERP
Most social media channels allow you to link back to your website – which can be useful for converting a social media following to increased web traffic. Of course, it is essential to have a strategy in place to be sure that everything you do on social media aligns with your business goals. Social media also plays a critical role in the SERP (Search Engine Results Page) ranking of your website via your link-building practices, as well as the engagement and following of your pages, which factor into the search algorithm of various search engines in deeming your site credible and trustworthy.
4: Customer Engagement & Interaction
Social media has solved many problems with old marketing styles by providing a channel for messaging that is instantaneous, and allows companies to reach their customers and communities more quickly than previous methods could. Replying to customers can make them feel valued and is a tactic for customer retention. In fact, 71% of consumers who have a positive service experience via social media are likely to recommend that company to their network. It's important to remember that it isn't one-sided; your audiences are using social media for complaints, customer service, company reviews, and more. Facebook allows you to turn on a badge on your business page if you respond quickly to messages, which can increase your legitimacy and favorability by audiences. Twitter will soon be implementing a feature that shows when an account is most active, as it is increasingly becoming a commonplace channel for people to receive prompt customer service, bypassing call centers and ticket-queries.
"71% OF CONSUMERS WHO EXPERIENCE A POSITIVE SERVICE EXPERIENCE VIA SOCIAL MEDIA ARE LIKELY TO RECOMMEND THAT COMPANY TO THEIR NETWORK."
5: Brand Awareness & Authority
Nearly 95% of people aged 18-34 say they use social media – and the same percentage follow brands they love on social media. Of people aged 34-45, that figure only drops to 92% who follow brands on social media, and 85% of people aged 45-55 do the same. This means that of the 2.3 billion aforementioned social media users, most of them follow their favorite brands. Brands and businesses can utilize the opportunity to engage a significant audience by making themselves easily accessibly on appropriate channels, and implementing a proper social media strategy. A well-researched, strategic campaign and networking with pre-established accounts to promote your brand can lead to your business becoming a respected authority on social media.
"95% OF PEOPLE AGED 18-34 FOLLOW BRANDS THEY LOVE ON SOCIAL MEDIA."
---
These benefits are well known in the digital marketing and social media professional spheres – but less so to the average small business owner. There is a plethora of information on how to best market yourself, but these five benefits show the significance of properly utilizing social media and how far it could take your business.
Now that you know what social media can do… get your business out there!
---
Want to learn more about how Hark can help?