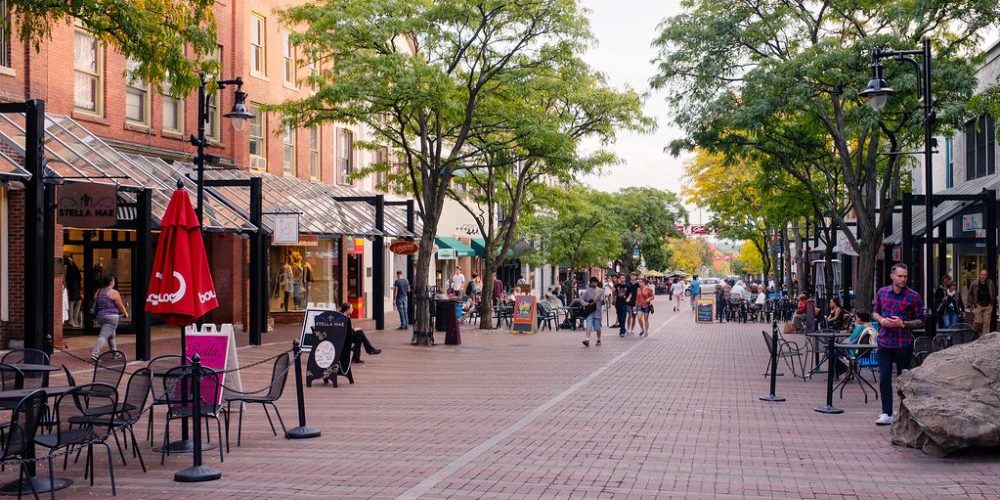 25+ Things to Do in Burlington, Vermont
Author:
Meagan Bronson
| August 2
At Hark, we believe in working and playing hard, especially during the summer. Nestled between the Green Mountains and the Lake Champlain waterfront, our Burlington, Vermont location offers summer's best al fresco dining, live music, and endless activities in the great outdoors. Whether you're a Vermont local or visitor, here's our picks for where to go and what to do this summer.
Kick off your morning with a scenic walk or run at Waterfront Park. Head north as you take in the beautiful Lake Champlain and Adirondack mountain views, past the newly built A Dogg Skateboard Park, and up the bike path to North Beach. You can even drop in on a Yoga on the Dock class at the Burlington Sailing Center.
After your workout, feast on a hearty farm-to-table breakfast at one of our favorites: Mirabelle's Café and Bakery, Monarch And The Milkweed, or Penny Cluse Café. For food on the go, grab coffee from Church Street's Uncommon Grounds and stroll south to find made-to-order breakfast sandwiches and gourmet doughnuts sold every Saturday morning at the Burlington Farmers Market.
Pick up some picnic fixings at the farmers market, before renting bikes at the Skirack or North Star Sports. Begin at Burlington Waterfront Park, and pedal north along the Burlington Greenway to Colchester Causeway Trail where you'll be rewarded with stunning panoramic views of the lake.
If you prefer a leisurely pace, head to pedestrian-friendly Church Street where the main drag draws street performers and musicians, people watching, and window shopping at boutiques, like Lady Jane, Ecco, and Liebling. Stop by Common Deer, a purveyor of American-made, unique items, like stoneware growlers, artisan made cutting boards, and pottery, for tasteful Vermont-centric gift items.
A summer day in Burlington isn't complete without watching the sun setting over the lake and Adirondack Mountains. Rent a standup paddleboard at Perkins Pier and paddle the short distance to Oakledge Park. Another option is parking yourself at The Spot on the Dock, located at 1 King Street on the dock. Sip a craft beer or creative cocktail while listening to reggae and taking in the sights.
Get a good taste of local craft beverages and food offerings at Pine Street's South End Arts District. Every Friday evening during the summer, Artsriot Truck Stop holds an outdoor gathering of ten food trucks, local beer vendors, and free live music. For cider fans, the Pine Street area is home to Citizen Cider Tasting Room. Also, check out another favorite brew house, Zero Gravity Brewery and Tasting, then hit next door for gourmet sliders and tacos at The Great Northern. For health-conscious eaters, there's delicious, all-organic vegan soups, sandwiches, juices and smoothies at Eco Bean and Juice.
To keep the party moving, you'll find live music at Burlington's music landmark Nectar's and retro dance music next door at Club Metronome. Back on Church Street, a variety of local bands perform regularly at Red Square. Stroll up to Pearl and North Winooski where live indie and honky-tonk bands play at Radio Bean and Light Club Lamp Shop. Before hitting the sack, satisfy late night snack cravings with wings and fries at Duino (Deunde) or stroll one block north to Drifter's Café and Bar, a hip, under-the-radar gastropub with an outdoor "patio" to enjoy duck confit tacos and Korean pork belly flatbread…Yum!
Want to learn more about how Hark can help?